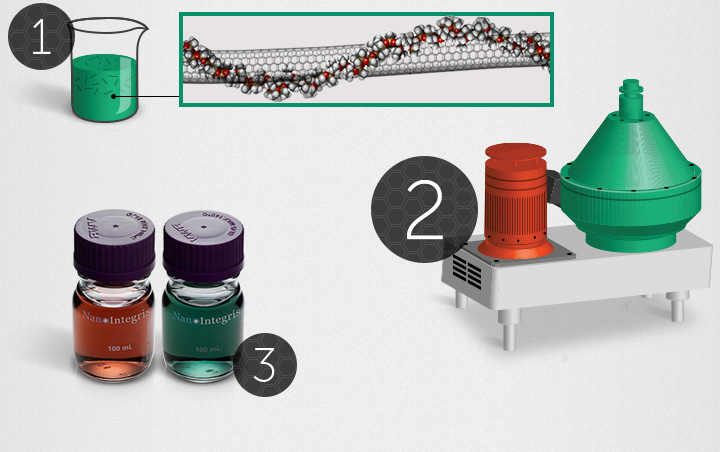 Raymor is the world's first company to commercialize the technology of polymer-wrapping for the extraction of high-purity semiconducting single-wall carbon nanotubes.
The use of specialized patent-pending conjugated polymers developed by the National Research Council of Canada has enabled us to disperse and extract single-walled carbon nanotubes to the highest levels of semiconducting enrichment and purity to date: IsoSol-S100. The starting material is the purified and highly-scalable RF-plasma grown carbon nanotube supplied by Raymor Nanotech.
UV-Vis-NIR spectrophotometric assessment of purity indicate that this material has semiconducting purities at or greater than 99.9% with the metrics of Itkis Ratio and Phi Values exceeding 0.5 and 0.4, respectively.
Purity AnalysisThe following describes our method for quantifying the relative metallic and semiconducting enrichment of our nanotube products.