Mission
Carbon-based materials that accelerate your development
Our mission is to provide carbon-based materials that make the difference for electrical conductivity applications and the next generation of carbon-based electronics. We strive to provide high batch-to-batch consistency and detailed characterization such that your ideas can be converted rapidly from the R&D stage to commercial production. NanoIntegris is well-known for the high-purity of its nanotube products, and especially its 99% pure semiconducting IsoNanotubes-S SWCNT, as shown by over 300 peer-reviewed publications produced using NanoIntegris materials.
In parallel, Nanotech provides large quantities of high-purity SWCNT at low cost for industrial applications such as transparent conductive films, solutions, and inks.
We are committed to raising the bar on industry standards for quality control, material characterization, and customer support. Our mission is to drive progress in nanoscience and technology by providing our partners and customers with carbon nanotubes, graphene and nanomaterials that deliver breakthrough results.


Brief history
Raymor Industries was incorporated in 1980 as a lithium mining company. After becoming a high-value added materials supplier in 2006, Raymor Industries quickly developed its plasma processing capability which led to the marketing of two outstanding products: plasma-grown single-wall carbon nanotubes (SWCNT) and plasma-atomized spherical titanium powder.
By acquiring NanoIntegris, a California-based company specialized in the separation of SWCNT, Raymor vertically expanded its client base and its expertise in nanotube processing. The sale of the titanium powder division AP&C to ARCAM in 2014 was further proof of the quality of Raymor products and its global expertise in material processing.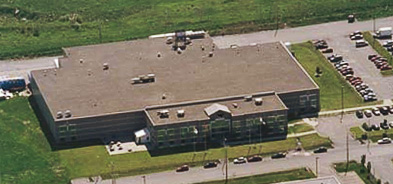 Our facility
Our facility currently hosts one SWCNT production unit, as well as several purification and nanotube separation units. We have extensive expertise in dispersion of carbon materials in various aqueous and organic solvents. We have a fully equipped laboratory that includes multiple ovens, wet-chemistry fume hoods, a range of sonication and dispersion equipment as well as centrifuges and ultracentrifuges. We are equipped to characterize carbon purity and performance using optical absorption, thermogravimetric analysis, 4-point probe, etc.
We collaborate closely with our industrial partners, the NRC in Ottawa and Boucherville as well as the École Polytechnique and the University of Montreal for further characterization and prototyping. Through our partners we are ready to advise you on the best way forward towards your carbon-based applications. Ask us about our new products as we constantly expand our offering and license new products from our world-class academic partners.